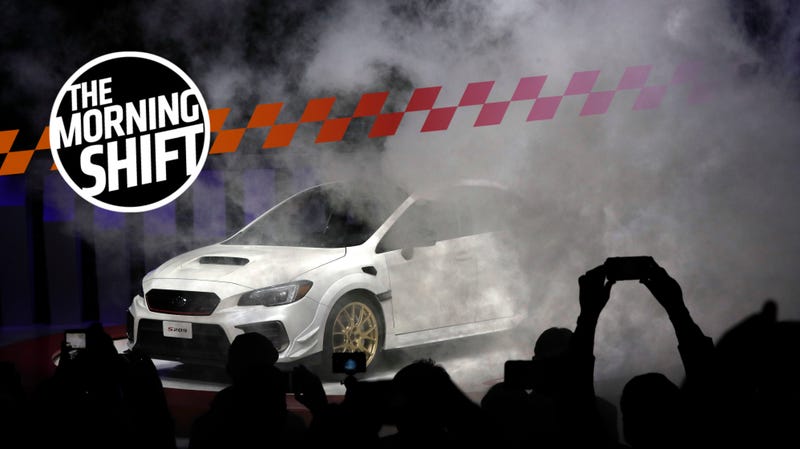 Subaru's Success Is a Double-Edged Sword
Subaru has been clocking in record sales in the United States for ten years now, and there's no reason to believe that 2019 will prove any different. But all that success is coming with a price to pay, according to
Automotive News
:
At the end of last month, responding to public accusations that Subaru perpetuates a pressure-cooker environment, the automaker acknowledged that some facilities in Japan compelled thousands of workers to forgo millions of dollars in unpaid wages by working overtime off the clock.
[...]
A rash of production hitches in Japan has slammed Subaru's reputation in the home market, torpedoed its Japanese sales and triggered corporate upheaval. The problems are now creeping into the United States in the form of recalls and lost shipments.
"We continue to be concerned that [Subaru] is not making the necessary investments and changes fast enough to ensure that vehicles are being produced with the quality the brand and its customers deserve," the marque's U.S. National Retail Advisory Board wrote in a Sept. 18 resolution to top Subaru management in the U.S. and Japan after last year's rollout of the U.S.-built Ascent crossover was marred by a recall.

The huge demand for Subarus—and with the next-generation
Outback
set to make its comeback—is outpacing the supply. Quality control is lacking, production has been halted, workers are quitting, and those that don't are forced to work ridiculous amounts of overtime—105 hours in a month, in one case
Subaru CFO Toshiaki Okada has stated that the company should have "increased our capacity accordingly in terms of management and facilities" to match the growing demand, but didn't do so.Now, Subaru is searching for ways to "carefully" start expanding in the midst of crisis.